Individuals with behavioral-health-related disabilities, including substance use disorders, are too often unemployed or underemployed despite their desire and ability to work. Such a lack of employment negatively affects people's ability to afford housing, their behavioral or physical health outcomes, their integration into communities, and their recovery.
The principles outlined in the Americans with Disabilities Act (ADA) and the U.S. Supreme Court's Olmstead decision, together with implementation of the Workforce Innovation and Opportunity Act, can help governments align their policies, practices, and funding in ways that allow people with disabilities to both live and work in integrated community settings.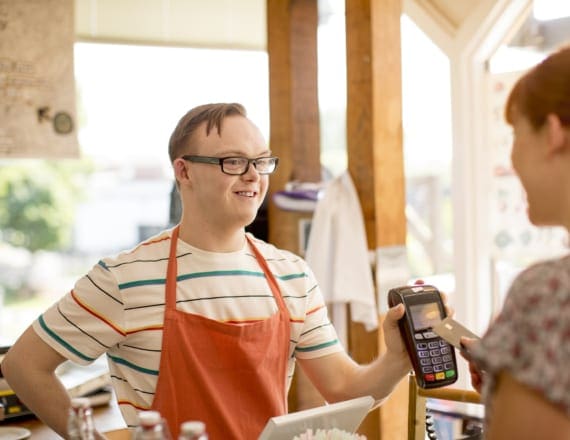 TAC assists government agencies to prioritize integrated, competitive employment opportunities and services for people with disabilities in order to comply with federal community integration standards; we also help states and community providers with policy and program design, financing, and implementation support for employment services.
Partnership building and collaboration among employment stakeholders across behavioral health, employment, homeless, and health care systems
Strategies to promote the integration of employment with supportive housing and other community-based services and supports that promote recovery
Incorporating peers with lived experience into the design and delivery of employment services
Policies and practices that promote fidelity to the evidence-based Individual Placement and Support (IPS) model of supported employment (SE)
Provider agency training and technical assistance to support implementation of IPS-SE services